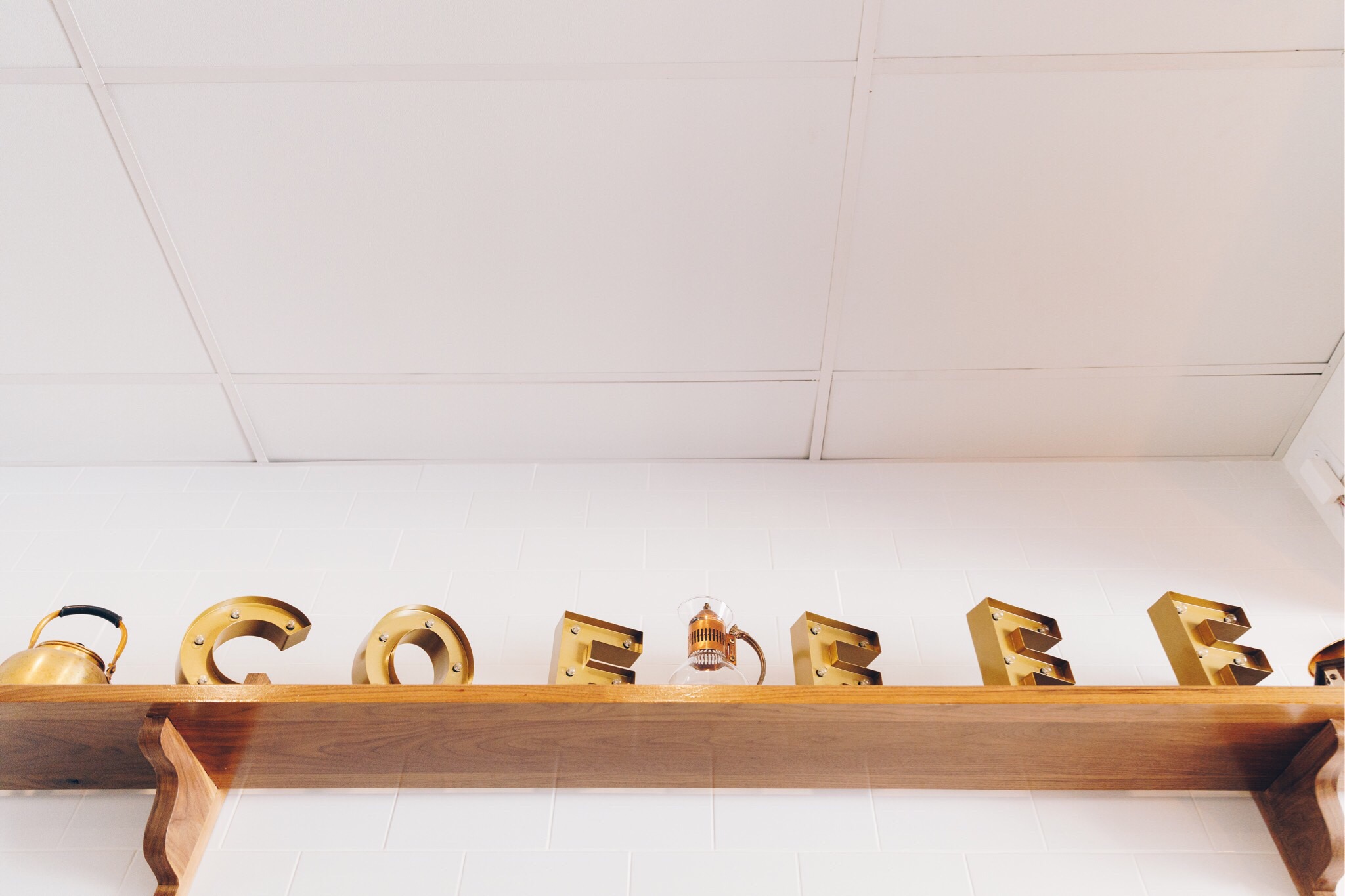 [ OUR MENU IS ALWAYS CHANGING. WHAT WE GENERALLY OFFER IS REFLECTED BELOW ]
ESPRESSO
Doppio
A traditional espresso order. Espresso is coffee brewed by expressing or forcing a small amount of nearly boiling water under pressure through finely ground coffee beans.

Macchiato
An espresso coffee drink with a small amount of milk, usually foamed.

Cortado
A Spanish-origin general term for a beverage consisting of espresso mixed with a roughly equal amount of warm milk to reduce the acidity.
Cappuccino
An espresso-based coffee drink that originated in Italy, and is traditionally prepared with double espresso, and steamed milk foam.

Alfred
An espresso-based coffee filled with twice as much milk to espresso.

Mocha
A chocolate-flavored variant of a caffè latte.
Latte
A coffee drink made with espresso and steamed milk.

Americano
A diluted espresso with hot or iced water, giving it a similar strength to, but different flavor from traditionally brewed coffee.
COFFEE
Drip
A traditional method of brewing coffee through hot water.
Cafe Au Lait
Coffee with hot milk added.

Cafe Melange
A black coffee mixed or covered with whipped cream.

French Press
A process of making coffee using a plunging utensil.
Pour Over
A slower variation of the traditional method of brewing coffee.

Red Eye
A fortified coffee drink in which espresso is combined with normal drip coffee.
Cold Brew
Result of steeping coffee at cool temperatures.
Cornulețe
A Romanian pastries aromatised with vanilla or rum extract/essence, as well as lemon rind, and stuffed with plum butter,

Grand Butter Croissants
A buttery, flaky, viennoiserie pastry named for its historical crescent shape.

Chocolate Croissants
A buttery, flaky, viennoiserie pastry that has a chocolate drizzle.
Macarons
A sweet meringue-based confection made with egg white, icing sugar, granulated sugar, almond powder or ground almond, and food coloring. Flavors vary.

Brownies
A square, baked, chocolate dessert. Brownies come in a variety of forms and may be either fudgy or cakey, depending on their density. We fill ours will chocolate chip or walnut.

Crepes
A type of very thin pastry. Crêpes are served with a variety of fillings, we fill our crepes with Nutella or Lingonberry.
Bagels
A bread product originating in the Jewish communities of Poland. It is traditionally shaped by hand into the form of a ring from yeasted wheat dough, roughly hand-sized, that is first boiled for a short time in water and then baked.
Loose Leaf
Dried crushed tea leaves sold in a packet or container rather than in individual tea bags or sachets.

Chai Tea Latte
Black tea infused with cinnamon, clove, and other warming spices is combined with steamed milk and topped with foam for the perfect balance of sweet and spicy.

Matcha Latte
Smooth and creamy matcha is optionally, lightly, sweetened and served with steamed milk.
Matcha Cortado
Matcha that is mixed together with warm milk for a short delight!

London Fog
Bright, citrusy spark of Italian bergamot blends with subtle hints of lavender, vanilla syrup, and steamed milk for this frothy reinvention of classic Earl Grey tea.
Golden Latte

Honey-Cinammon Latte

Rose Latte
OTHER
Hot Chocolate

Sparkling Cider

Sparkling Water
Bottled Water